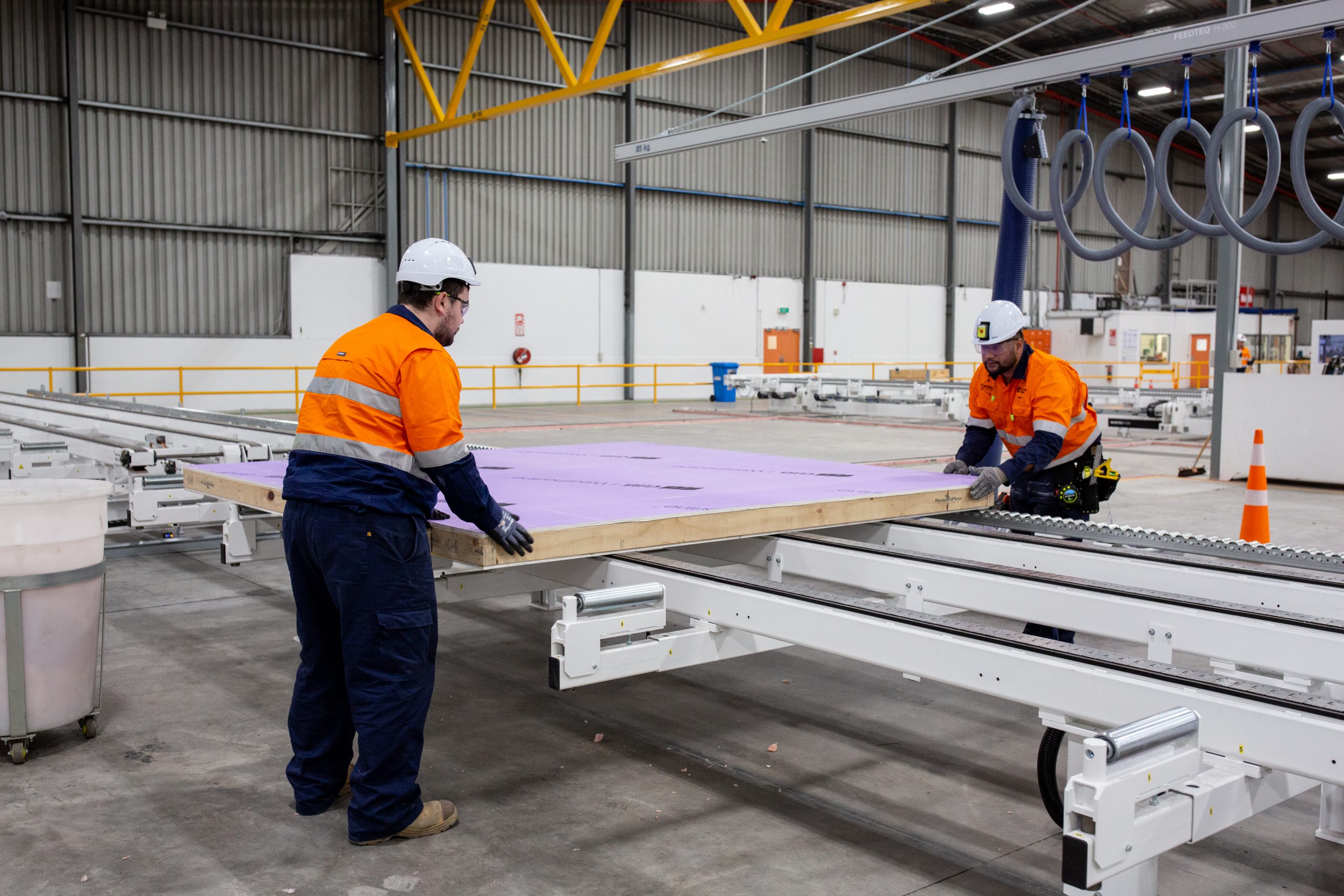 Clever Core is building a new generation of homes for New Zealand. Homes that can be built faster, more accurately and with less waste. The homes we produce are specifically designed for manufacture and assembly (DfMA) and meet all New Zealand Building Code requirements.
We work with architects and designers to develop plans that are compatible with our large-scale automated manufacturing process. Once planned and designed, we can then manufacture the structural 'core' of the home – the wall, floor and roof components. Using carefully selected materials and components we engineer the closed wall panels, mid floor and roof cassette systems ready for transport and site assembly.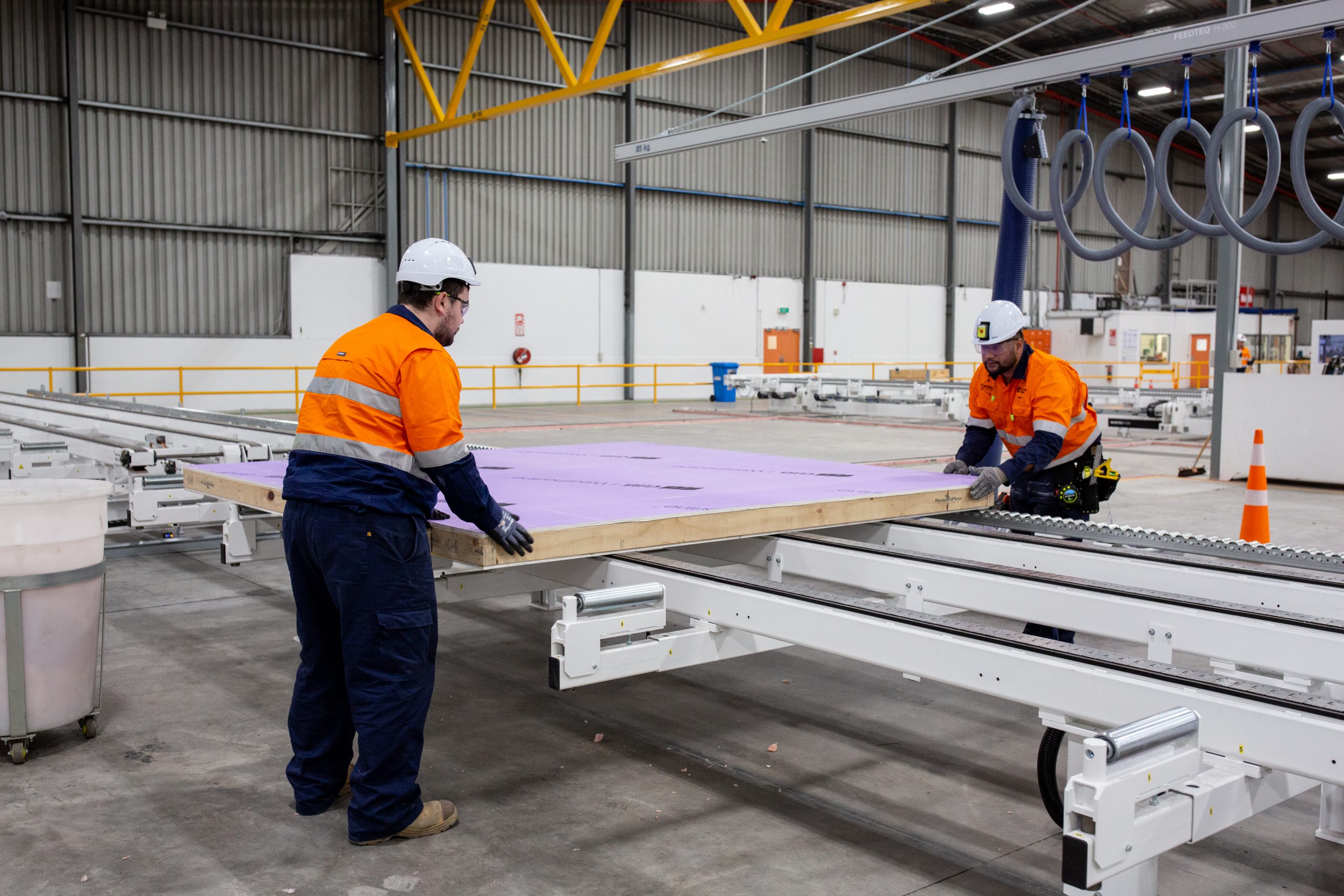 The manufactured cassette systems can include installation of wiring and plumbing. In addition, the wall panels include a weathertight external rigid air barrier (RAB), windows, insulation and internal linings. The roof cassettes include long run metal roofing. All cassettes are designed for high wind loading to ensure suitability for most NZ weather conditions. The cassettes, once transported and assembled on site, form a weathertight structural core of a home which is ready for external cladding and internal fit out.
Our homes include locally sourced insulation, double-glazed windows and are constructed with space for easy installation of wiring and plumbing.
We follow best practice principals and use design for manufacture and assembly processes to produce quality homes at scale and pace, while taking into consideration what is best for our customer home owner & environment.
Planning your
next project?.
With a dedicated team of experts and the systems to transform our industry in place, contact us to discuss your next build.
Get in touch